How to convert from steem to payeer or PM or PAYPAL easily without any risk? BEST FOR ARABS , INDIANS, PAKISTANI , BANGLADESH ASIANS AND CHINESE
I will be short in my post as I have tested this method many times and it is not risky and the exchange party does not need from you any verifications .
FOR ARABS USE SYSTEM 2
FOR INDIANS AND ASIANS USE SYSTEM 1 AND 2
Well there are two exchange websites I have been tested them for many times and they are honest not fake and not scam
They will charge you very simple fees and i promise you that you will be happy.
one process is very fast , let me say within 2 minutes your steem will be funded into your ewallet or payeer, advcash or PM.
the second process is longer , let me say in 2 days, but this system for arabs , and middle east people, where you can get your money from steem to PAYPAL and many other systems and ewallets
but I must warn you all, do not try to use conversion to visa or master cards in these 2 systems as they are from russia and we in asia and middle east mainly arabs our credit cards issued from USA so the trx will not be correct, you will not lose your money, but you will feel delay and some pain in the telecom .
Process 1 - Exchange from steem to PM, ADVcash and Payeer or any other cryptocurrency in the ir system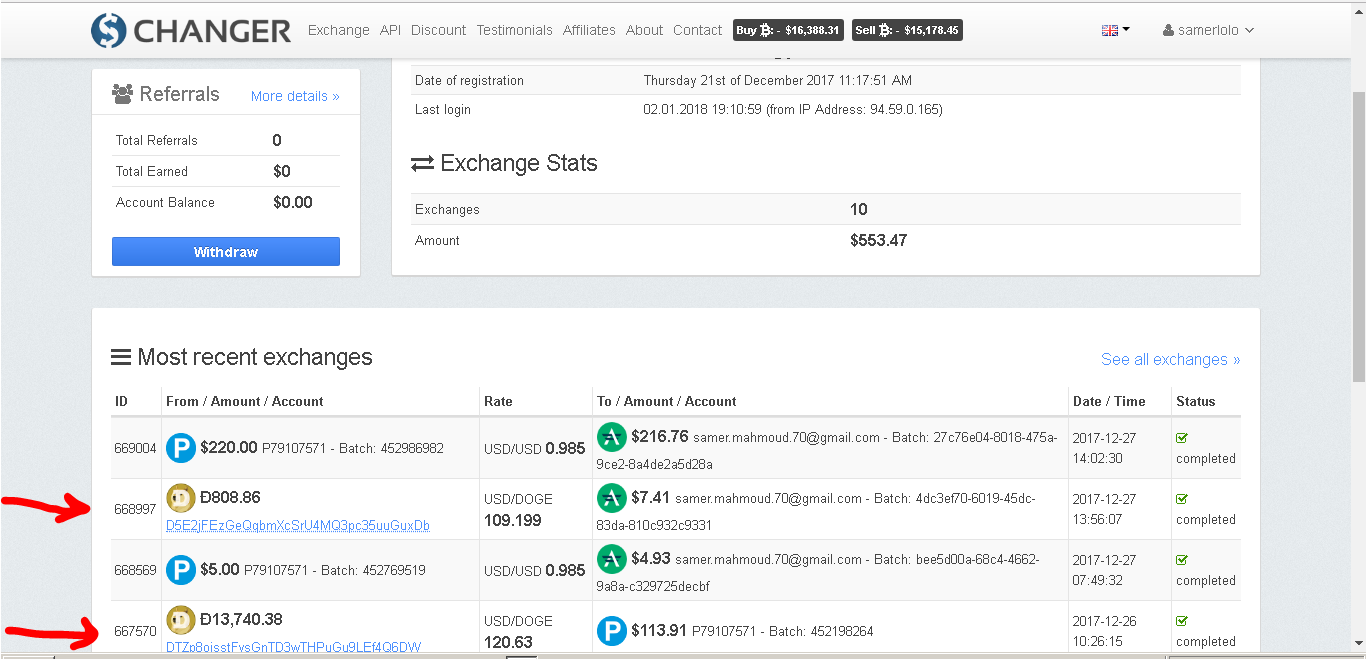 make your sbd in steemit market steem
get sell steem button in your wallet
register in the website using my link please to get faster and more discount
changer.com
go to changer.com, and use the link here then register freely no need for any verification and then to get address for doge and address auto for payeer or bitcoin or pm or what so ever, for example to payeer, then you type your payeer account number, the changer.com is secured and this site if you exchange the funds from inside the dashboard you will get good discount
sell your steem to DOGE in blockgate in steemit , then you will see that the steem is changed to doge in blockgate, then doge is changed into payeer in the changer.com
do not use any other fake exchangers you will lose your money.
i used this system many times and please you can see my pictures here
===============================================================================
Process 2 - Exchange from steem to PAYPAL FOR ARABIC PEOPLE or any other cryptocurrency in the ir system
the process here is longer as there is not direct exchange from steem to paypal
in this process, you make process 1 to payeer
then from payeer to paypal
i hope this is clear
here we use another trusted website, I use it one time, and I made a mistake, I asked them to exchange my money from bitcoin to visa card, but it was not proceeded and hanged up for three days, it was my mistake, as i did not know at that time this site and all other real sites are using russian visa and master card as a recieving process, so the customur service are agreat and they helped me to change the trx into PAYPAL, it is long process, but secured and your funds will reach your paypal account in 12 hours after they confirm the trx, I did it and i got my funds,
here is the picture

you need here to register and for arabic people it is better to verify your passport or ID. ( optional)
use my link here please for faster process
changex.com
when you send to paypal you will save 3.5% fees of paypal as they have a direct agreement to give you this discount
the process is exactly the same as the above
change your sbd in steemit market to steem
in blockgate sell steem to doge
send your doge to your payeer wallet using the process 1 above
then trx your payeer dollars to paypal account using this exchange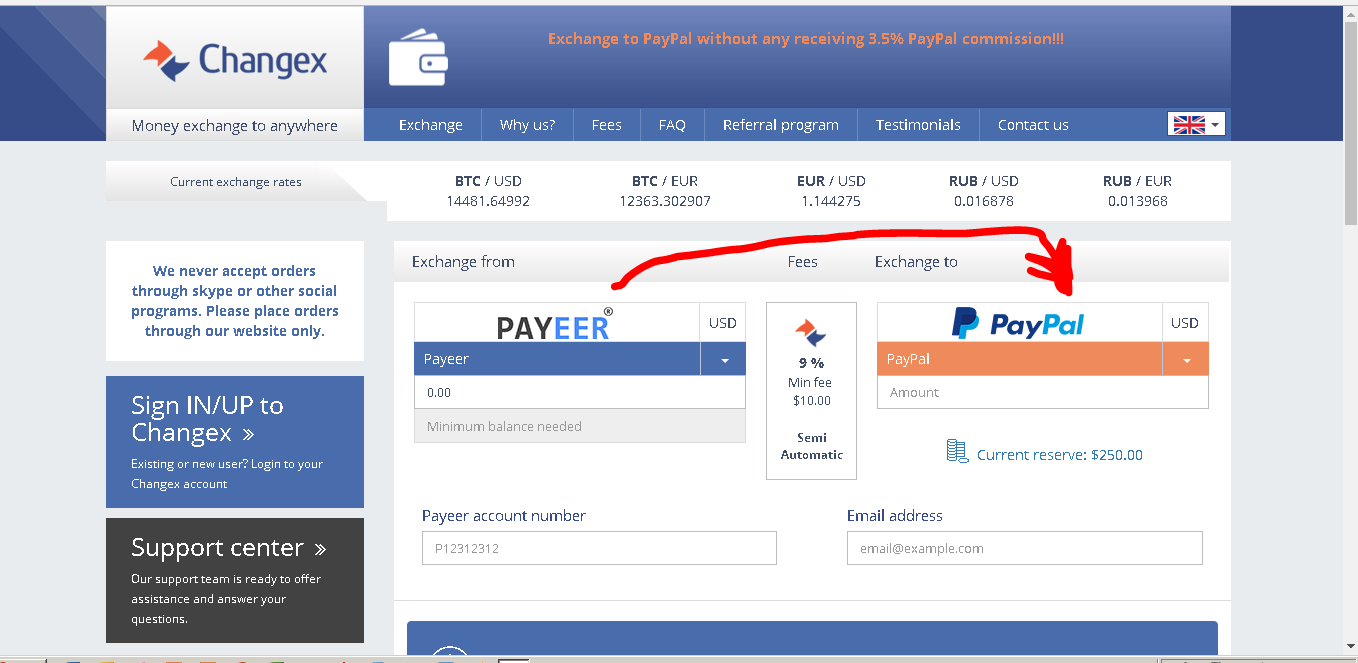 in both links I do not have any referral , it is direct
i done many trxs with both of them and i advise these two websites to be used by ARABS , INDIANS, PAKISTANI , BANGLADESH ASIANS AND CHINESE