One of my all time favorite foods is home made strawberry jam. My mom has been making it for me for as long as I can recall. I remember being as little as 5 or 6 years old, standing on a chair helping her to stir the jam and pour it in the jars. The memories come back everytime I pop a new jar open.
I used to loved this jam so much as a kid that I would just eat it straight out of the jar with a spoon (ok, I still do it sometimes lol). It is truly that delicious though, trust me you would do it too.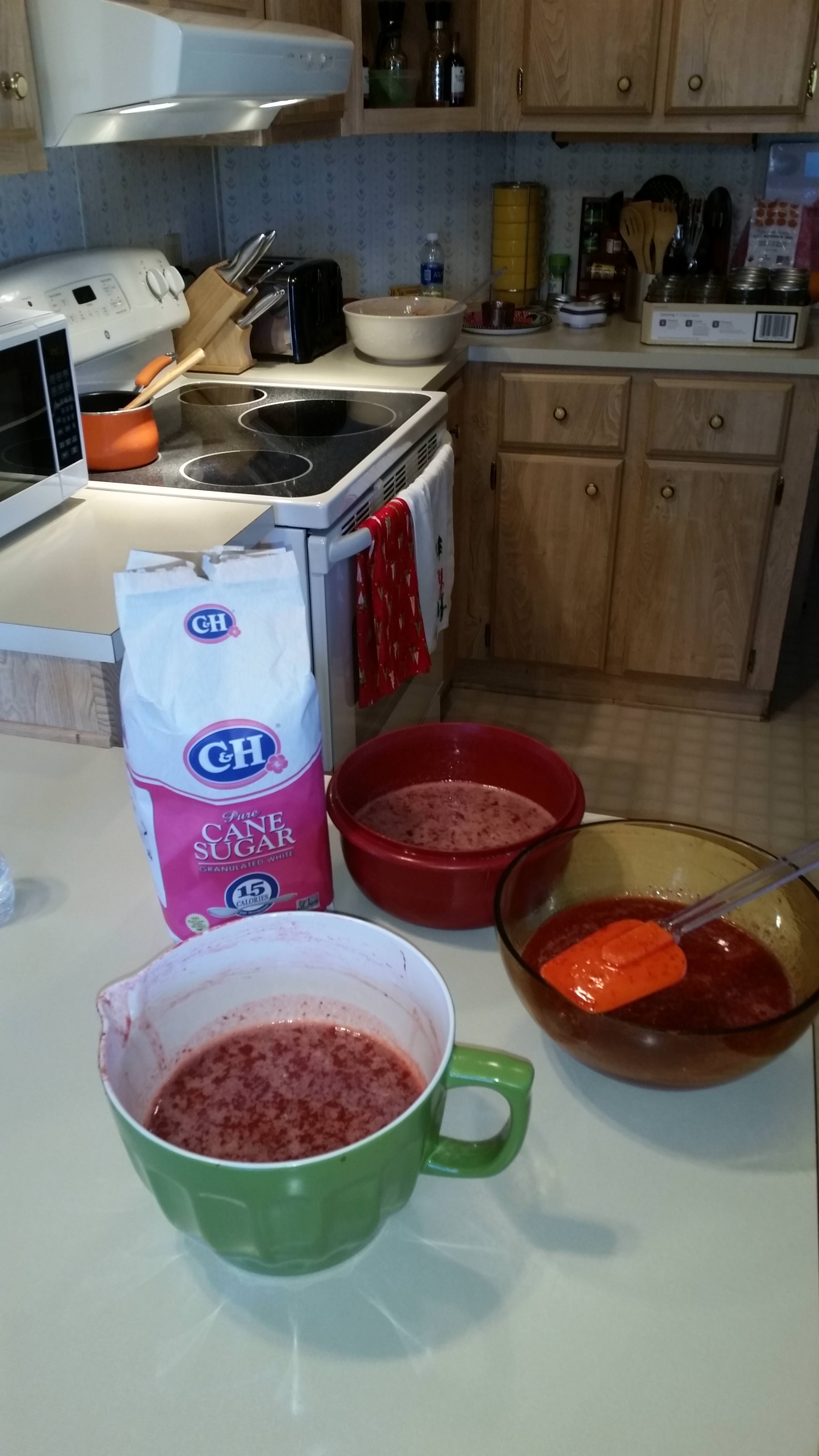 We dragged organic strawberries with us (that we picked) all the way from Wisconsin to Arizona just so we could make our favorite jam! I know it sounds like a lot of work but if you ever had this jam then you would know it is well worth all the troubles we went through.
Now that we have finally settled in a bit here in Arizona we figured this was a good day to make the jam we have been waiting months for. So this morning my mother, my fiance and I got to work and made us a few jars of mom's famous jam.
Now comes the worst part, waiting the 24 hours to set before we can eat it :/ this part is almost painful! lol. But I guess it's like the old saying goes
good things come to those who wait.
So I will be patient and wait for tomorrow to pop that jar of jam open, but when I do you better believe I am going to eat about half of a jar right with a spoon right away! lol. Gimme a break, it's been nearly two months since i had my last jar... I'm basically with-drawling at this point! haha.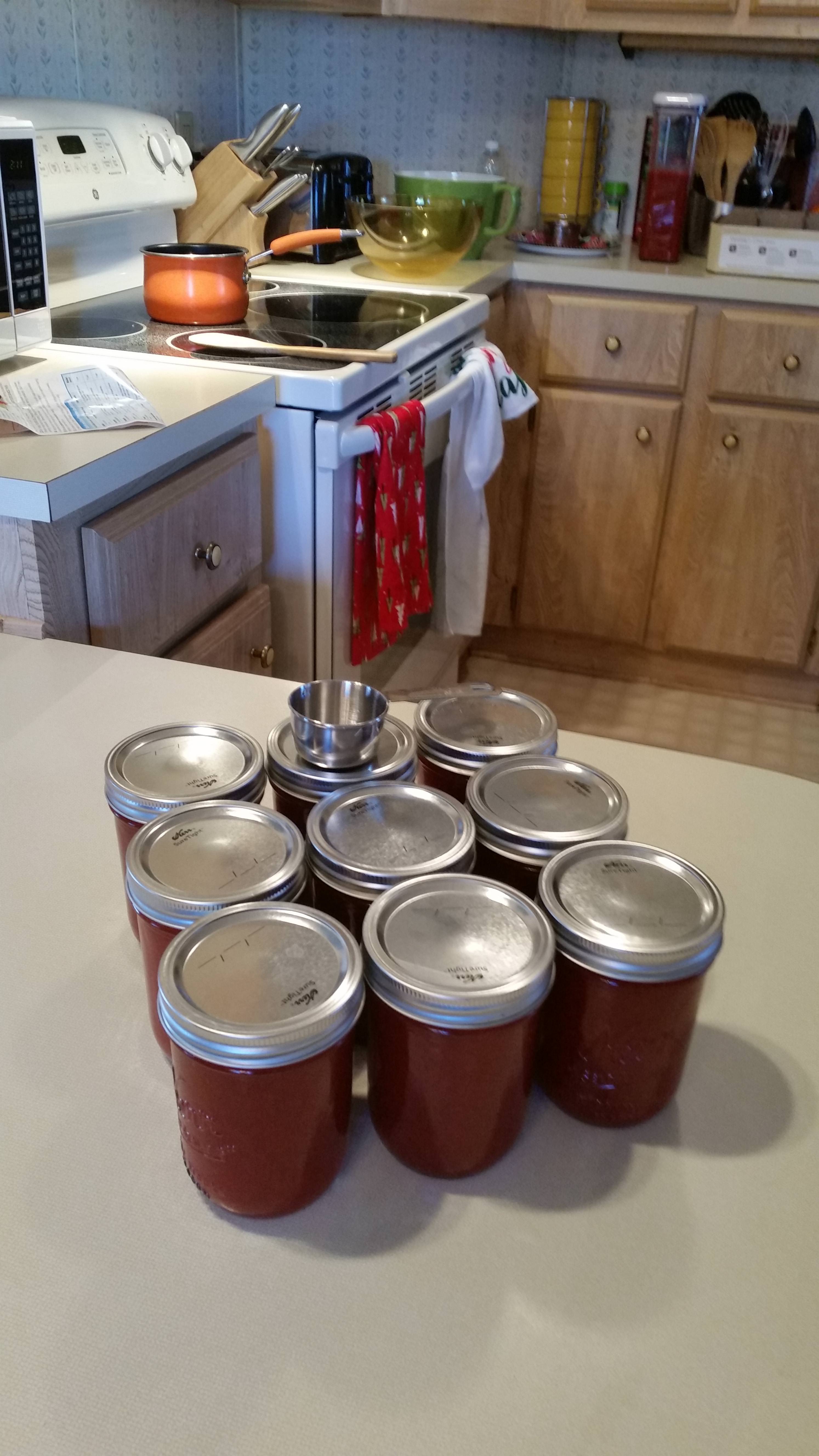 Anyhow, if you have never had home made jam then I highly suggest you do yourself a favor and do it! You won't be disappointed.
Peace, love and all that hippie shit