Pantumai...beautiful village
Pantumai is a village that can pleased your eyes. This village is in Goingghat upazila of Sylhet district. The village of Pantumai is called the most beautiful village of Bangladesh. Many people called it "Panthumai", and somebody said it was Pantumai.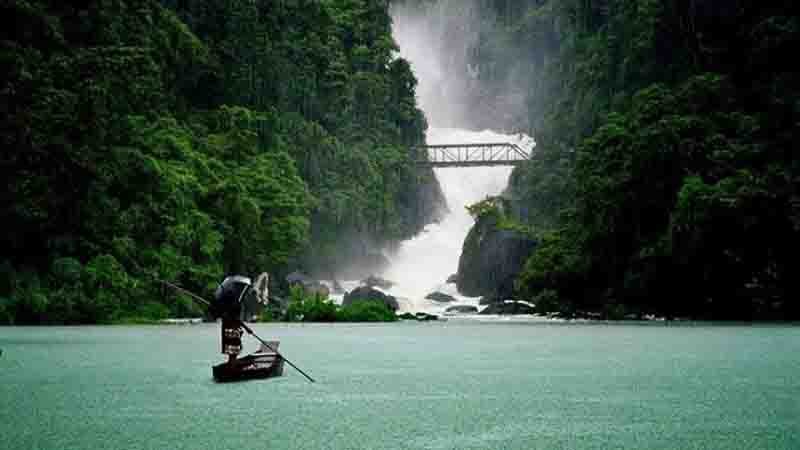 Meghalaya has a range of hills, streams, water streams, and green and green villages in the horizon. It is as close to this village that India's Borohil waterfall can be see. This amazing waterfall fall from deep forest of Meghalaya,India, the neighbour country Bangladesh. Waterfall's local name is Fatikchari fountain, and some others say that the Borohill fountain.
Although it is found in India, standing near the piayn river bank one can seen the waterfall very close. So all the beauty of our country has given us Bangladesh. Its white water streams are mixed in our piayn river.
BSF camp next to a few big trees, where the last border of Bangladesh is there. There is no BGB camp or any patrol here. So it is dangerous to go near the border.