Recipe: Chicken Vegetable Soup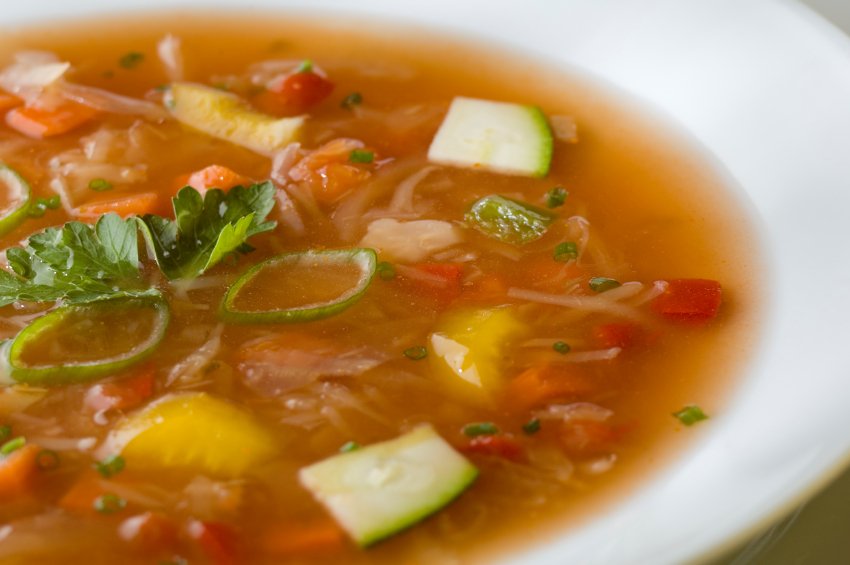 I think that sometimes the soup should be cooked in the house. Because the boy likes everyone to eat soup. Soup is especially good to eat before eating in the evening or in the evening or at any meal. And if the body is ill, then there is no talk. Soups can not be cured by patients. Although the soup is not called as a Bangladeshi meal, today's soup is becoming quite popular in the house of Bengal home. Although there are only a few companies in the last few years, there are many companies in the market. If you want to buy these packets soup you can easily make soup at home. But packet soup is better than home cooked soup.
There are many interesting stories about the soup, even before the year, I saw relatives who did not want to eat soup when they were eating Chinese. Asked to ask soup or witch's feet! If you do not do quarrels or insects or soup is not! How many souvenirs were actually found in Chinese restaurants in our country, and because of the fact that it was not within the reach of ordinary people or family, such rumors floated in the air. However, there is no such thinking or explanation now! Society is being educated, misconceptions are going on every single time! Have fun.
Let's take a very simple soup recipe. Chicken Vegetable Soup It's normal, but I think it's going to be pretty nutritional.
Chicken breast (two pieces)
Various types of vegetables (we've got carrots, papaya and onions, if you want you can add more vegetable)
Soy sauce, one tablespoon
Salt, like quantity
Sugar, half spoon
Tomato sauce, two table spoons
Corn Flowers, one teaspoon
One pinch of peppercorn powder
Lemon Rice (green part of lemon shell), little
Chili pepper a few
One liter of water
Making steps
Take a cooking pot and heat it with one liter of water and add a little salt. Now give soy sauce.
Stay warm. You can give a few chili peppers.
When the chicken becomes soft, lift it up and make bones with Rua Rua. Let the ignition of fire in the chicken stock.
Give vegetables to the chicken stock. Keep on boiling.Give it to the chicken.
Give the tomato sauce. Vegetable will become soft at this stage.
Take half cup of water in a bowl and mix well with Cornflower, Lemon Rice, Round Chilli and Sugar.Pour the mixture into the soup.
Heat a few more minutes and see the finer salt and taste.It became a waste, Chicken Vegetable Soup. They can take those who wish to wear sour and more tomatoes.
Sometimes it is better to drink such a soup, though not every day. Pretty tasty.
Source:
[link]